Penfolds Brandy Tasting Flight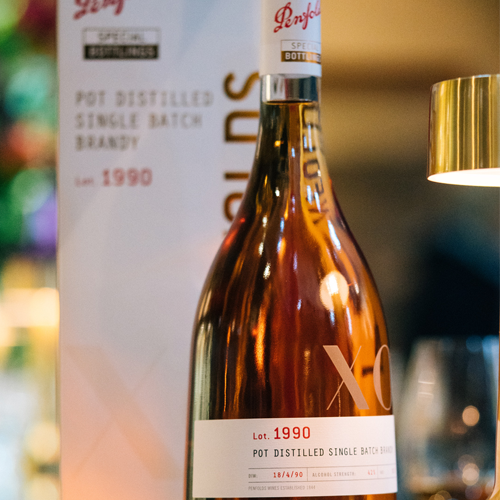 Durata: 30 Minute (aprox.)
Locatie: Magill, South Australia
Cod produs: BRANDY FLIGHT
Indulge with a Brandy Tasting Flight, including;


LOT. 1990 Pot Distilled Single Batch Brandy 28 year old
blend


LOT. 020 Special Release Brandy 20 year old blend


LOT. 015 Triple Oak Brandy 15 year old blend


Renowned as one of Australia's most famous wine brands, Penfolds offers visitors iconic, wine, brandy and culinary tourism experiences. Penfolds Magill Estate is located 15 minutes from Adelaide and features the original vineyard, historic winery and cellars.
Brandy connects us to our past and our origins in fortified
winemaking Brandy for Penfolds is a recognition of the importance spirit plays
in fortified production and early Australian winemaking. We toast to three new
brandy's in our stable.
Our Brandy flight is the perfect way to conclude a long lunch served in our Magill Estate Kitchen, located next door to the Magill Estate Cellar Door. The Tasting Flight is offered 7 days at 2pm and 4pm. Enjoy spending time in the new Penfolds fortified lounge overlooking the picturesque Magill vineyards and manicured gardens.
The tasting
fee will be deducted from your purchase of any wines tasted in this flight,
please note there is a limit of one per person/transaction